Spreading the Joy
Overflowing with energy and laughter, someone could easily mistake the room for a party. What is really happening are around 200 students assembling 1000 sandwiches. 
PB & Joy, a nonprofit organization in AHS, meets every Friday at 4:15 p.m. in the upper library to make sandwiches that will later be brought to the unhoused population in Dallas. What began as a passed-down Creativity, Activity, Service (CAS) project for IB seniors is now a large-scale operation run by seniors Ivy Tran and Ava Stanzo.
"I think it's a cool way to see how people will get involved in the community and how they are absolutely fine with volunteering," Stanzo said. "There are a lot of people who come each week and love it. It's just about making these opportunities more accessible, especially for teenagers." 
The number of students attending have grown rapidly since the start of the school year, an "honestly amazing" turn out likely, Tran said , because PB & Joy is both a convenient volunteering opportunity and a perfect place to meet new people. 
"So if you can't drive or have a special skills set, as long as you're at the high school, you can come to PB & JOY and I think that's an important aspect," Tran said. 
Tran, who said she wants to go into nutrition, believes that sandwiches are an easy way to offer the homeless homemade meals rather than simply eating fast food. 
"We try to keep everything positive, and what's good about it is there is so much diversity with the people that come," Tran said. 
Hunnicut, an IB teacher, sponsors the organization and provides most of the necessary materials.
"We do take donations, but she brings the base supplies. She is the one who drives them down to Dallas. She handles the official paperwork and gets permission from administration for us. We do the heavy lifting, but she is the mastermind behind it," Stanzo said. 
A service organization in which hundreds participate naturally has a certain kind of importance to the community. Being a leader in such volunteering will take that significance to a personal level. 
"I think it is making an impact that transcends just yourself in life. Even though they may not know you directly or not know your efforts, you've known you've left an impact with what you've done," Tran said. 
Leave a Comment
About the Contributor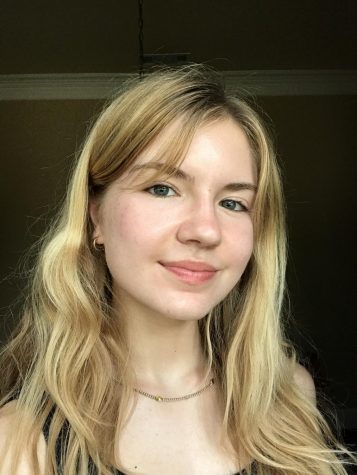 Brianna Juric, Feature Editor
"I enjoy ballet, reading and finding great music. I want to have a career in medicine and travel everywhere. I hope that by being on the newspaper team...