A Force To Be Reckoned With
The Allen Eagles Bowling Team's striking performance
Six-time state champions. A team like no other. The Allen Eagles Bowling Team, though relatively unknown, are advancing to district-, regional- and state-level competitions thanks to their passion and dedication. 
Tryouts for the upcoming season are being held throughout the month of October, and both the coaches and current bowlers are looking forward to building a force to be reckoned with.
"We have a lot of kids here—I think we have 27 who showed up. We're very busy," Head Coach Cory Barber said.
The team is tight-knit, with smiles everywhere during tryouts and high-fives after every roll. Carlen Gattenby is on the girls' varsity team, and won the girls' state tournament in singles, which is based on individual score.
"I really love the team aspect of it and being able to compete with my peers and work hard just to support each other," Gattenby said. "[Winning the tournament] doesn't really change anything for me, it's just like another accomplishment which is really cool."
Tryouts are ongoing, and the excitement felt by both existing and prospective bowlers creates a buzzing, determined atmosphere.
"Honestly the hardest part of it is watching and knowing what we want to work on them with. Having to watch them struggle, because it's tryouts," Barber said.
Like with most sports, a return to normalcy after COVID-19 cancellations is also something to look forward to. Especially for the bowlers who had to miss out in previous years.
"I'm really looking forward to being able to do the tournaments again because we weren't able to do them last year due to COVID, and those are probably where some of my favorite memories have come from," Gattenby said.
The passion the bowlers and coaches have for the sport is only half of their success, with the other half being hard work. Bowling is a sport where luck is somewhat involved, a unique element that can teach real life lessons.
"It is a phenomenal life lesson because you can do everything right and get nine, or get eight. Sometimes you do everything right and the ball does something weird and you get five," Barber said. "You have to give your best all the time and sometimes you get what you want, but sometimes your best isn't good enough and you just go back to the drawing board and adjust."
Leave a Comment
About the Contributor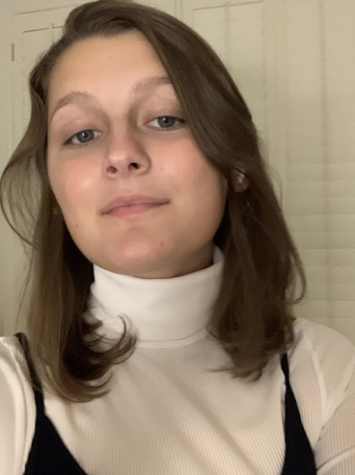 Lillian Arnold, Editor-in-Chief
Lilly's interests include writing and watching movies! She loves to create stories and characters, and plans on majoring in English to become a teacher,...