The Fall of Call of Duty
Since 2003, "Call of Duty" has been the most loved and played first person shooter franchise, but with Activision-Blizzard's new game, that might change. With the beta of the game coming out, "Call of Duty Vanguard" has had many fans questioning if the game will meet the expectations of players around the world.
"I watched a few videos on it and it just looks like "Modern Warfare" with worse graphics and just World War 2 guns," said Iliya Moafi, a junior in the esports club.
Even though the beta didn't shine a spotlight on "Vanguard," the developers still have time to make the game the way people want it. Players at Allen HS have tons of things they hope "Call of Duty" will implement into the new game.
"I hope that they make the challenges to unlock camos easier, and I really hope skill-based matchmaking has a smaller influence on matchmaking in general," said Allen esports club member and senior, Ben Nguyen.
Not only are players worried because of the looks of the released beta version, players without even seeing the game say they do not have very high hopes. This could be because of past "Call of Duty" entries, players are worried if history will repeat itself.
"Before it used to be a good game until recently, these past few games were basically the exact same game over and over. After "Call of Duty Black Ops 4," it started just being the same game." Moafi said.
But "Call of Duty Vanguard" isn't the only FPS game coming out this year; also coming out this year is "Battlefield 2042" and "Halo Infinite." Many people are speculating that "Battlefield" or maybe even the new "Halo" will be the so-called "COD Killers."
"I think they will surpass "Vanguard," but I don't think it will take over "Warzone." With the new anti-cheat supposedly coming out and new map will definitely attract more players. However, "Battlefield" should be coming out with their own free battle royal and another game mode and "Halo's" multiplayer will be free," Nguyen said.
But with the "Call of Duty" franchise being on top of the game charts for so long, it has gained a very loyal fan base. Because of that, some players are still hesitant to think that "Call of Duty" will no longer be the top dog when it comes to shooters.
"Call of Duty" has a really loyal fan base. So, I don't think those games could be the "Call of Duty" killers but I do think it will be competitive and they will definitely be in competition with "COD,"" Moafi said.
There are definitely mixed thoughts on the new "Call of Duty," and there have been let downs before. However, even after those games, "Call of Duty" fans have always come back to the franchise so maybe there is hope for this long running series.
View Comments (2)
About the Contributor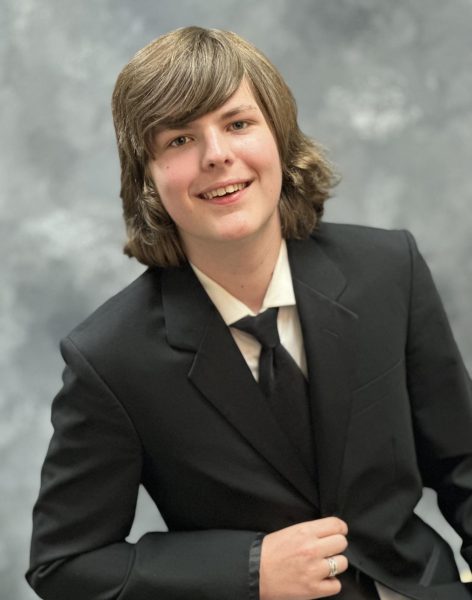 Brayson Jones, Copy Editor
"I am the Eagle Angle Copy Editor, and I love writing and photography. In my spare time I play video games and play the drums. I'm excited for what this...