Bone Squad at Center Field
In the "Largest Band in the Land", it's easy to forget how much work goes behind the scenes to create such a mind-boggling performance. For the trombones, or the "Bone Squad", it's all in a day's work.
"In my opinion, the trombone section takes it a step further into the personality that needs to be really loud or really hype," Senior section leader Lance Alston said. 
Alston is the section leader of the trombone section of the Eagle band, one of the loudest and energetic sections there is. He has been a part of the school band since 6th grade.
"It came down to trying on mouthpieces and I fit [the] trombone the best," Alston said. 
Alston was selected as trombone section leader, a role that leaves him in charge of his section and their activities.
"I've always had an interest in band, and I felt like I wanted to get more involved," Alston said.
Alston and his leadership have created a fun environment for those in the trombone section, and many of the underclassmen, such as junior Joshua Hernandez, are having the best time they've ever had in band.
"My favorite section memory is definitely our party at the beginning of the year," Hernandez said. "I wasn't able to go to any during COVID last year, so being able to hang out with my friends in the section was a blast."
Next year will be a big one for Hernandez.
"I'm very excited to play next year during my senior year. I've created many friendships in my section, and my brother will be a freshman, so I get to march with him in my final year." Hernandez said.
In what may be their biggest season yet, one thing's for certain; the Bone Squad is devoted to what they do, and they're having fun doing it.
Leave a Comment
About the Contributors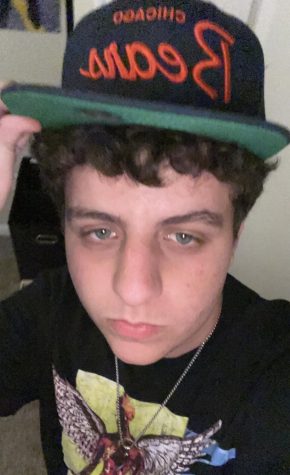 Joshua Moro, Senior Managing Editor
"In my free time, I enjoy writing, playing video games, watching sports, and listening to music. I chose to be on the newspaper team because of my love...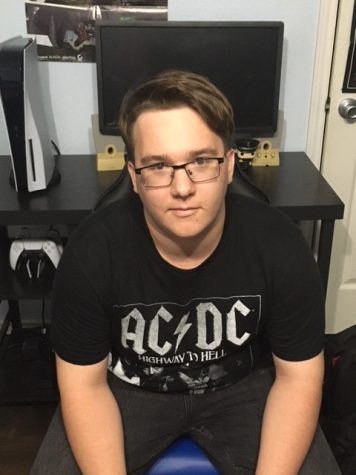 Trent Neighbor, Opinion Editor
"I like playing video games, and in the future, I want to be a history professor. I took journalism because I like meeting new people."