Homecoming's Glow Up
Homecoming is a tradition that has lasted for decades. This year, the hype for the biggest event in the fall semester is overwhelming with many looking to make up for the absence of last year's dance. The student council is more than ready to live up to the expectations, keeping old traditions alive and bringing in new ones. 
Tickets for the homecoming dance are available for purchase online at ahshoco.com and all tickets must be purchased by an AHS student, including out-of-town tickets. Regular tickets are $25 online and will be $50 at the door the night of the dance. VIP tickets are online only for $40 with limited availability. VIP tickets will receive special privileges and opportunities at the dance.
"What we have in mind is fast pass, fast lane," said Junior Class President Haley Do. "For the main VIP experience, we want to have a 360-degree camera or like a slo-mo camera. We're gonna hire somebody and it's just like you're walking down the red carpet and it takes a video of you. Also, we want to have early song suggestions." 
Homecoming court, an important tradition, is composed of two members of each class elected by the student body. The nominees for each class will be announced two weeks before Homecoming. Students will vote for the court through the Student Life module on Canvas. The winners of the homecoming court will be announced the day before the dance at the pep rally on Oct. 22. This year, changes will be made to the titles of winners in homecoming court: all winners will be addressed as Homecoming royalty and nobility, instead of the traditional king, queen, prince, princess, dutch, or dutchess titles.
"Our main goal is to be more inclusive with Homecoming court for people who don't feel comfortable with the title king or queen, so we made a neutral term for everyone," said senior Corporate Technology Officer Nidhi Pabbathi. "The top two seniors will be 'royalty' and the top two sophomores and juniors will be 'nobility'."
The Homecoming dance will take place at Allen High School on Oct. 23. The theme for the dance is 'back to the 80s', with arcade and neon decorations. At the dance, there will be activities, food, and a quieter space available for all students to enjoy.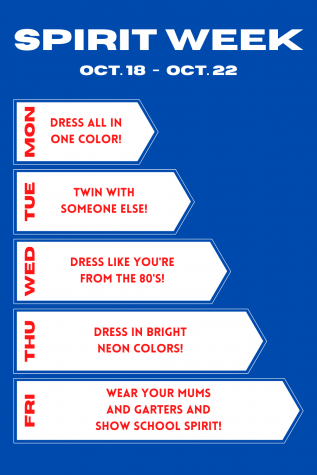 "In the upper Eagle's Nest, there's gonna be arcade games and Nintendo Switches to play. There's gonna be snacks on tables that you can just grab. In either the competition gym or the auxiliary gym, there's gonna be a quiet space where calm 80s music is going to be played and you can just sit and chill with your friends," said Do. "Then, there's obviously going to be the dance in the cafeteria."
Students can help the student council make homecoming a success by participating in dress up days, voting for homecoming court, and having fun at the dance. There will be volunteer opportunities for students who wish to help set up the decorations. A SignUpGenius will be available for students who want to help out and receive service hours.
"We have put so much work into this project. We've had to discuss all the logistics like what we're gonna provide there. Food, drinks, but also entertainment," said Do. "Making sure people are still staying engaged. Making sure that we have different areas for people that might not want to be at the dance but still wanna be at homecoming,  I envision it in my head, and I'm excited to go."
Leave a Comment
About the Contributor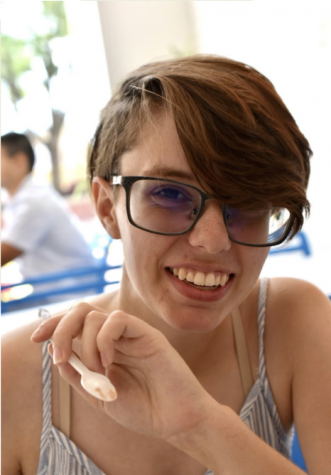 Paige James, Social Media and Website Manager
Paige James loves to read, write, and is passionate about listening to and playing music. She wants to major in Communications and Media in college.