COVID's Pull
The new threat of the Delta variant of COVID-19 has had a profound impact on many people, including parents of students. To keep their families safe, many Allen ISD parents have chosen to unenroll their children from Allen campuses. 
"The thing I'll miss most is the friendships I've made over the last three years," junior Aries Carmona said. 
Carmona is one of the students whose parents removed him at the start of the year. Carmona was enrolled into an alternate school in replacement.
"My parents have enrolled me at IUniversity Prep, which is an online academy, " Carmona said.
A large downside to online schooling is the lack of interactive elective classes, which is critical to helping students decide their career paths.
"The only class I will be missing is an AV course, which they have at Allen High, " Carmona said.
Carmona's parents had many reasons for removing him, mainly because of the risks sending him to school would bring.
"It was a difficult decision to take Aries out of Allen, but with an immuno-compromised parent, sending him to one of the largest high schools in Texas wasn't a good option," Carmona's mom said.
Allen High School is the largest high school in the North Texas area, which happens to be a hotspot for COVID-19. 
"Due to its size, Allen can't practice appropriate social distancing, and masks aren't required,"  Carmona's mom said.
Allen's COVID protocols have been heavily criticized by local parents, many believing the school isn't doing enough to combat the spread. According to Carmona's parents, it's overall not worth the risk.".
Many parents are deciding on whether or not re-enrolling will be an option at all.
"When there are appropriate guidelines that assist those who can't afford to get others sick, we plan on re-enrolling Aries," his parents said. 
Carmona's story is a common one heard nowadays. There is a growing population of parents who have removed their students from Allen ISD to keep their families safe. The number will undoubtedly continue to grow as the school year goes on.
Leave a Comment
About the Contributor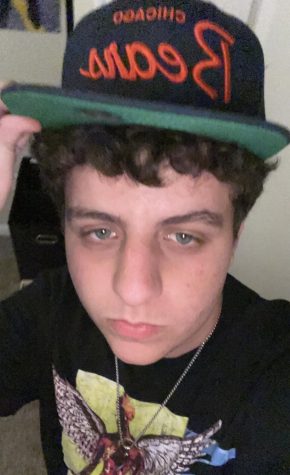 Joshua Moro, Senior Managing Editor
"In my free time, I enjoy writing, playing video games, watching sports, and listening to music. I chose to be on the newspaper team because of my love...