Allen Defeats Cedar Hill,35-16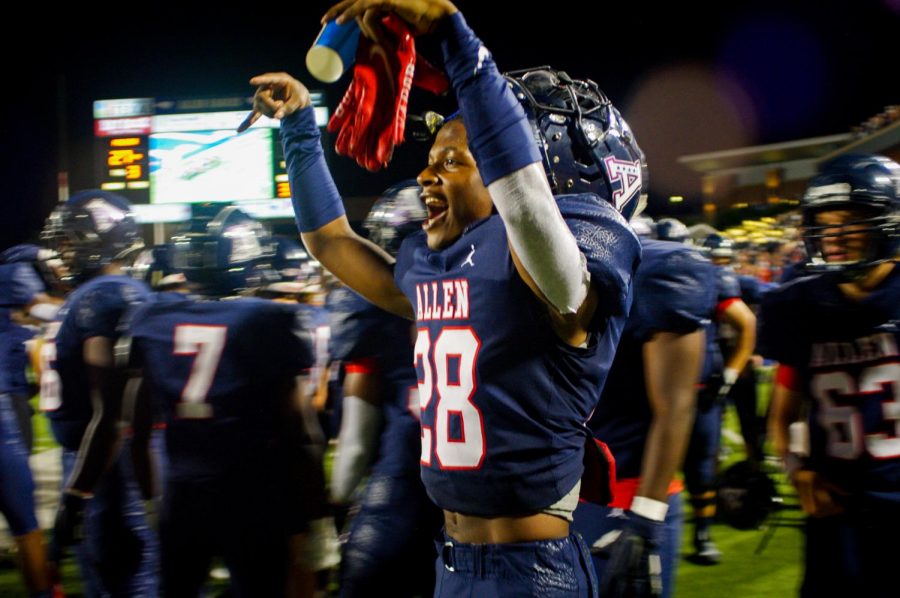 The Eagles defeated the Cedar Hill High School Longhorns on September 10th, at Eagle Stadium by a final score of 35-16. This comes after a big home loss to Atascocita High School in their previous game.
The Longhorns entered this matchup with a 1-1 record, with a win against Arlington and a loss against Rockwall. Both games were close in score, so Cedar Hill was looking to get a big win on the road.
The Eagles also entered the game with a 1-1 record, coming off a win vs Plano East and a loss vs Atascocita. Allen looked to get back on track with a win at home.
The Eagles had a high-scoring first quarter, with rushing touchdowns scored by running back Kayvion Sibley and defensive lineman DJ Hicks, respectively. Cedar Hill was able to respond with a field goal before the end of the quarter. At the end of the first quarter, the Eagles led the Longhorns 14-3. The second quarter opened with a Cedar Hill touchdown; a run by quarterback Cedric Harden Jr., who was Cedar Hill's main offensive weapon in all assets of the game. Allen was able to respond with a touchdown by Jaylen Jenkins, his first of three he would score this game. Just before the end of the first half, a red-zone drive by the Longhorns was ended by an interception by Eagle linebacker Blake Harvey. Allen chose to let the clock run, and the first half concluded with a 21-10 Eagle lead.
The Longhorns began the second half with a bang, as a 41-yard reception by Longhorn receiver, which then set up Cedric Harden Jr's second touchdown of the game. They went for a two-point attempt, but Eagles defensive back Tru Wilford made an open-field tackle to prevent the conversion. The Eagles were quiet in the third quarter until a Jaylen Jenkins 56-yard run made the score 28-16. The fourth quarter was a defensive battle, with each team making big plays to force long conversions. The Longhorns were never able to establish good field position, and when they did, a failed fourth-down conversion set them back once more. With little time remaining in the game, deep in their own territory, the Longhorns decided to punt, but a bad snap and a fumble recovery by the Eagles set up Allen inside the Longhorns five yard line. Jaylen Jenkins ran it in, icing the game at 35-16. 
Allen should see this win as a momentum booster they need, as they'll travel to Tyler tonight to take on 2-1 Tyler Legacy High School. Cedar Hill will look to get back on track Friday against winless Lake Ridge.
Leave a Comment
About the Contributor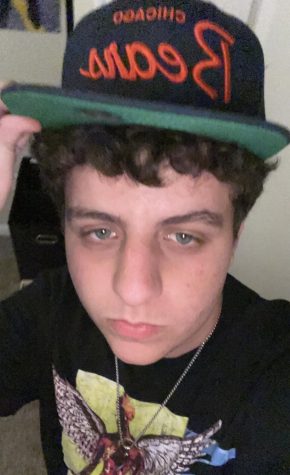 Joshua Moro, Senior Managing Editor
"In my free time, I enjoy writing, playing video games, watching sports, and listening to music. I chose to be on the newspaper team because of my love...