Light At The End Of The Entertainment Tunnel
Movies shape generations as well as a single person's way of thinking and their perception of the world. While not every film will hold a significant emotional impact, young adults—especially the ones of 2021—are heavily influenced by all forms of media, including movies.
In the spring of 2019, students could not stop talking about "Avengers: Endgame", a heavily anticipated Marvel film that quickly became the second highest grossing film of all time and the first movie to ever surpass $1 billion in the box office during its premiere weekend.  
Curious if one of the 2021 Summer releases could be a defining film of our generation, in the similar way "Avengers: Endgame" was almost two and a half years ago, the young adults of Allen High School filled out a survey asking about their opinions of the movie industry's content this summer.   
"Since I'm in the animation program, it was really breathtaking to see the animation and the scenery in [Luca]. The movie made me feel excited for what the future holds for the animation industry," an Allen animation student wrote. 
Many students were encouraged by the joy and hope found in the beautiful film.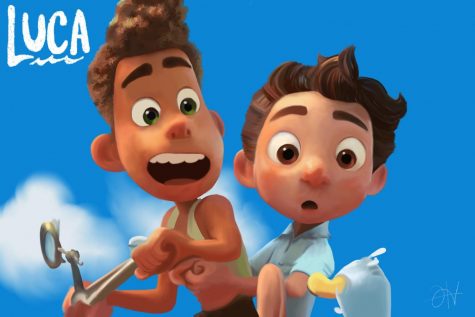 "[Luca] impacted me by highlighting the wholesomeness of the relationship between Luca and Alberto, and all they wanted to do was have fun and be kids, and it was just so pure," another student wrote, highlighting the influence a sweet film can have on audiences after such a challenging past year and a half. 
With almost 20 percent of the surveyed teenagers selecting Luca as their favorite movie of the summer, many students were heavily impacted by the reassuring, dreamy, lighthearted nature of the magically constructed film. Other teenagers were moved by the suspense and adventure portrayed in Marvel's "Black Widow" and Paramount's "A Quiet Place Part II". 
"It was really awesome that [Black Widow] got her own movie. Especially because I feel like it really should have been earlier," junior Sneha Arya said. 
Spectators of the Marvel Cinematic Universe were first introduced to the Black Widow character in "Iron Man II", which premiered in 2010, and have been waiting for her to have her turn in the spotlight for over ten years. 
"It was worth the wait," one Allen student shared. "Females don't have a lot of superhero figures.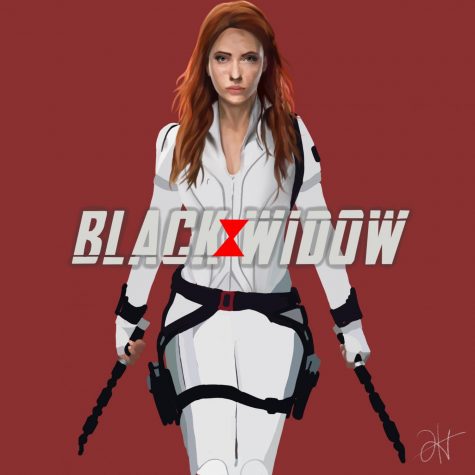 Many students who watched the film were encouraged to finally have another Marvel film that centered around a strong, independent female lead (this being only the second one behind "Captain Marvel" from 2019).
Sophomore Josh Fair expressed his excitement to be back to the movie theater, saying that it had been "quite some time… probably last summer" since he had seen a movie on the big screen. 
Summer 2021 has been a great year for movie theater goers because of the amount of films rapidly being released. Many of these films such as "Black Widow", "A Quiet Place Part II", and "In The Heights" were originally on track to be released Summer of 2020, but the COVID-19 pandemic pushed them back over a year past those original dates, leaving teenagers anxious for the day those anticipated films would arrive.
"It was my first time in theaters for like two and half years or so. I was really great," junior Sneha Arya said. 
Obtaining a small sense of pre-pandemic normalcy such as blockbuster big screen movies has given Allen students joy to become excited over something again, while some simply enjoyed seeing their favorite actors like Dwayne "The Rock" Johnson, Scarlett Johansson and Anthony Ramos still able to find work in an industry that has struggled over the past year.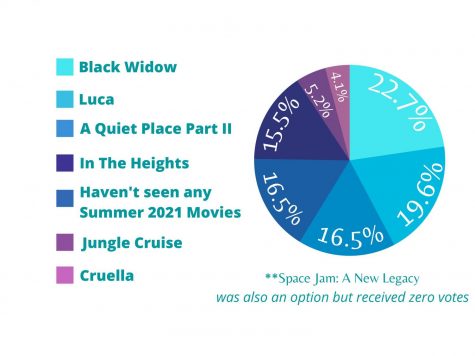 Teenagers were able to have many different experiences in the theaters this year. In the words of various students from Allen High School, a "beautiful representation of Hispanic culture" in "In The Heights", "sense of community" in "A Quiet Place Part II", and encouragement to "one day hopefully travel to cool places" in "Jungle Cruise" were discovered while watching films this summer. While none of the films of this past summer might be a new cult favorite like "Avengers: Endgame", the high school youth of 2021 were uplifted to have heartwarming and heart racing films back in the theater, giving them hope in the years to come.
Leave a Comment
About the Contributor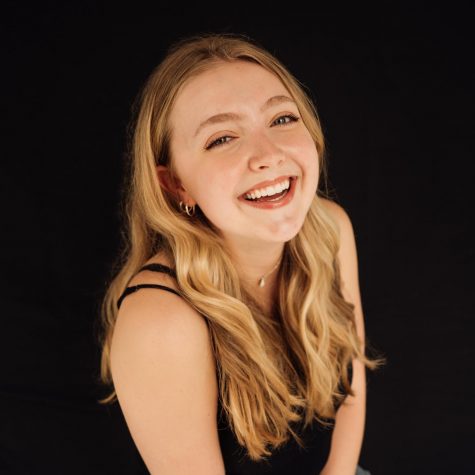 Nicole Vogler, Staffer
Nicole's main loves consist of performing, singing, and writing, and those have been her passions for as long as she can remember. Finding joy in working...