Allen falls to Atascocita at Home, 41-20
The Allen Eagles lost at home on September 3rd, 2021 to the Atascocita Eagles, with a final score of 41-20. This was the first home loss the Eagles have suffered at Eagle Stadium, and their first home loss in general in over a decade. 
Hailing from Humble, Texas, Atascocita entered the contest coming off a convincing 48-7 win over Klein Collins High School. Led by quarterback Gavin Session, and 4-Star recruit Kam Dewberry, Atascocita went into the game as even competition with the Allen Eagles.
As for the Allen Eagles, they recently won their home opener against Plano East by a score of 56-30. Allen looked to improve to a 2-0 record against their out-of-division opponent. 
After a scoreless first quarter, Allen was able to jump out to a 7-0 lead off of a 7-yard touchdown reception by recent University of Colorado commit, Jordyn Tyson. Tyson put together another strong game, finishing with 11 receptions for 132 yards and a touchdown. A field goal by Caden Williams then put Allen up 10-0. Atascocita answering with a touchdown pass to receiver Chase Sowell to make the game 10-7. Sowell put together his own strong performance, scoring three touchdowns and earning him D1 offers from the University of Texas-San Antonio and the University of Northern Iowa. A 41-yard Steven Gorski touchdown increased Allen's lead to 10, and the score 17-7. Atascocita ended the first half with two unanswered touchdowns, and subsequently taking a lead they would never lose. 
Allen was blanked in the third quarter. Atascocita's defense forced Allen sophomore quarterback  Michael Hawkins into many uncomfortable situations, and the offense couldn't adjust. Atascocita's Sowell was able to score his third touchdown of the night just before the end of quarter three. The fourth quarter was once again dominated by Atascocita and their ability to establish the run game. Running backs Ja'Marri Green and Tyras Winfield were able to extend plays and keep possession with Atascocita. Atascocita was able to score two more touchdowns, while Allen was able to record a field goal near the end of the quarter. Atascocita won this battle in the end, 41-20. 
Atascocita will look to keep their unbeaten streak alive against powerhouse Denton Guyer High School, who is also 2-0. Allen is looking to improve to 2-1 and take a win at home against Cedar Hill Friday night.
Leave a Comment
About the Contributor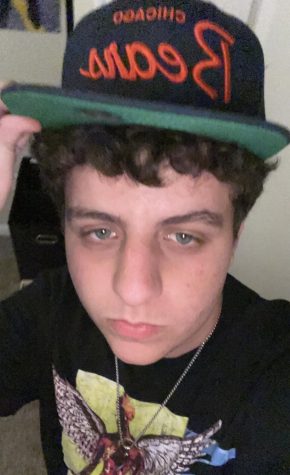 Joshua Moro, Senior Managing Editor
"In my free time, I enjoy writing, playing video games, watching sports, and listening to music. I chose to be on the newspaper team because of my love...