Basketball season recap
The basketball season, like many other sports seasons, went through its fair share of difficulties due to COVID-19, with players catching the virus and having to quarantine multiple times.
"Covid made for a very difficult season," head coach Joseph McCullough said. "Our summer and fall workouts were altered and we twice had to quarantine our entire team, including once in the middle of the season. It made it very difficult to get into a rhythm and follow our normal implementation plan which we have used for the last several seasons."
Allen had a great record at home, going 10-2, 13-9 overall, but they struggled on the road this season. The team went  3-7 in away matchups –  which included their final two games of the season..
"I think our inexperience showed on the road," Coach McCullough said. "It takes a lot of focus and toughness to win on the road. I think we lacked that at times during the year. Sometimes the only way to gain that understanding is to go through the experience and learn from it."
Allen went through a lot of struggles this season, whether it be a shortened preseason or the whole team having to be quarantined. Even through all of those struggles, they found a way to stay together as a team.
"I feel like we all built good relationships with one another even throughout the season," senior point guard Mason Gibson said.
With the final two games of the season being losses. Allen missed the playoffs. Even with the team not making the playoffs, there were still a lot of positives to take away from this season.
"Senior night against Prosper," Coach McCullough said. "There were times in the summer and fall that I was not sure we would even have a season this year due to Covid. I was really proud that we played our best game of the season on that night and our seniors were able to win their last home game."
There was a lot that this team could improve on to become better for next season, and according to Gibson, it's all about communication.
"I think the team needs to work on communication on the court next year, because if everyone is on the same page and working together they are going to be a hard team to beat next year." Gibson said.
With Gibson going off to college next year, this season was bittersweet for him because this was the first and last time he will be able to play with a specific player.
"This season has meant a lot to me because it was my first and last time playing with my little brother (Miles)," Gibson said.
Leave a Comment
About the Contributor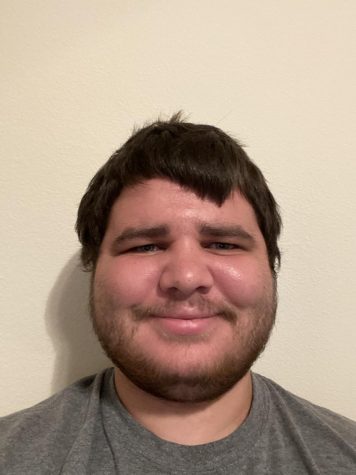 Nicholas Chamness, Sports editor
Nicholas is a big fan of the Chicago Bears, Bulls, and Cubs. He likes to play basketball with his friends and also likes to play video games