A Garden for your Soul
How Gardening helped me with my mental health
2020 was an awful year, and 2021 is shaping up to be awful as well. It's been more than a year since the pandemic started, and we're still struggling to keep cases and deaths down. A lot has been taken from my senior year: hanging out in groups, homecoming, parties, basically most forms of social interaction that I took for granted. 
On top of the stress of college applications and the pandemic. I fell into a dark hole of depression that I struggled to get out of. Surprisingly, gardening helped me break through the darkest depths of that hole—during times where I felt like I had no purpose and had lost all hope.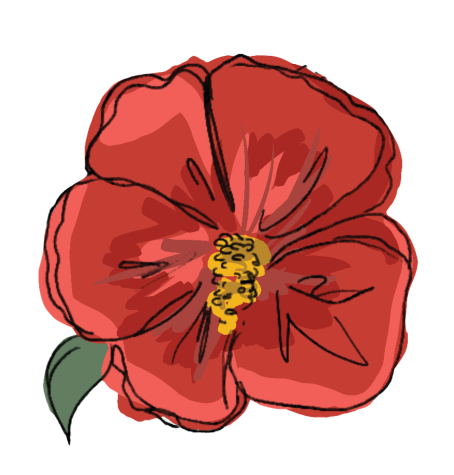 As President of AHS' Environmental Club, I had already inherited a dilapidated garden that was thorny and overgrown, so I figured I'd direct my restlessness and sadness at that. I didn't know much about gardening at first but it's almost like it was an instinct, I quickly learned what shovels work best, and how to tell if the soil was healthy just by feeling it.  
I can't even put into words how cathartic it felt on the first day of working in the garden. I was digging up switchgrass, a native grass of Texas- that had outgrown the garden and needed to be moved to a meadow. It was an immediate release of stress to focus on my one task: digging out and removing the grass. For a while, that alone gave me purpose: I'd finish my schoolwork and excitedly go outside to work on digging the grass up. 
Eventually, I had an empty plot of dirt and realized I had to plant something and actually make sure it survives. Ripping out plants was easy, but keeping another organism alive is a completely different challenge. In the process of sourcing native plants for the garden, I met a lovely woman named Valerie. She invited me to her home to pick plants from her own garden to transplant. 
She's a spry old woman. She immediately greeted me outside and started talking about all the native plants she had—pointing out the occasional plant that had a niche story behind it. I was enthralled with all of it. Her garden and the knowledge she had of all these plants excited me. I wanted to throw myself into gardening.
It's been several weeks since I visited Valerie and transplanted some native from her garden to mine. I'm happy to report that a few of the plants, including: Giant Coneflower, Lyre Leaf Sage, and Penstemon, are thriving. I feel such a sense of accomplishment in knowing that I planted those tiny, green plants and that I am playing a role in keeping them alive.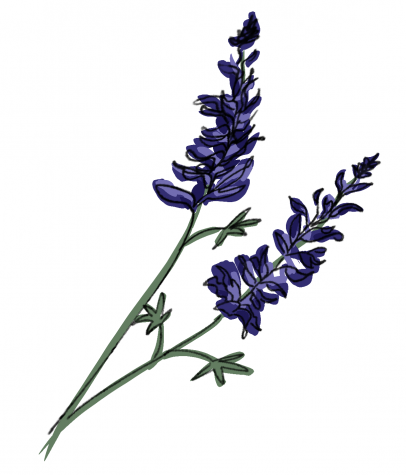 I've learned that despite my best efforts, some things just aren't going to grow in the environment they are placed in, and that sometimes change is necessary to learn new things and grow out of your comfort zone. I've also become more physically fit tending to my garden. 
Did gardening solve all my problems? No, I still sought out mental health services, and I implore anyone suffering to do the same. However gardening helped me feel whole again, I feel more connected to the world around me. All of this and more I've achieved just by blindly putting my faith in some dirt and a shovel.  
I implore anyone who reads this and is struggling to give gardening a try. It doesn't require a lot of money or tools. Start with some small house plants or buy seeds at a market to plant in your backyard. It's amazing what you can grow with a little love and some seeds. 
Editor's Note: If you are suffering from depression, anxiety, or any other mental illness please reach out to a mental health specialist or call the Lifepath Crisis Hotline: 877-422-5939.
Leave a Comment
About the Contributor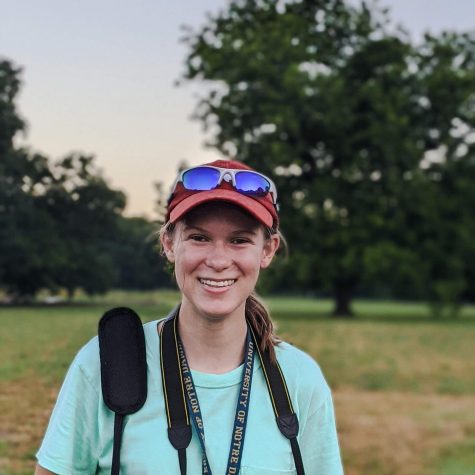 Meghan Holloran, News & Commentary Editor
Senior Meghan Holloran loves music and anything Lorde. She enjoys playing video games in her spare time and taking photos. She is a member of UNICEF and...