Fun In Store For You
Dating is hard, especially when it comes to coming up with fun date ideas. Here are some creative ideas for indoor, outdoor, single pair, and group dates!
Go on a socially distanced picnic!
Get some food, grab a few blankets, find a park, and have fun on a casual lunch date with just your date or as a group. This is best done when the weather is optimal, but even if it's chilly it can be fun to bundle up, grab a hot drink, and chat in the open air!
Have a photoshoot!
Pick a funny theme such as western, fantasy, historical, or spooky — like dressing like a ghost — and have fun taking pictures of each other or together at a park. You can also go more casual and take pictures at an outlet mall to shop or grab food along the way. If the date goes great, don't be afraid to have a follow up and edit the photos however you want. This could be a group date, but it might be better to do it as a pair. 
Find a four-course meal!
Play rock paper scissors to find out who gets to pick the appetizer, drinks, meal, and dessert options! This can be done in a single pair or as a double date, and when you're done, you can have fun by looking up funny questions. This can also be combined with the picnic idea!
Bake a dessert!
Whether it's chocolate chip cookies or cupcakes, trying to bake a cute dessert together is a great way to get to know someone and see how well you work with them. If the treat you make can be decorated, have a fun competition to see who can do the best job! Even if the dessert goes wrong, you'll have fun memories. This is probably best done in a pair, but it could be made into a group date by making it a competition to make the best — or worst — treat!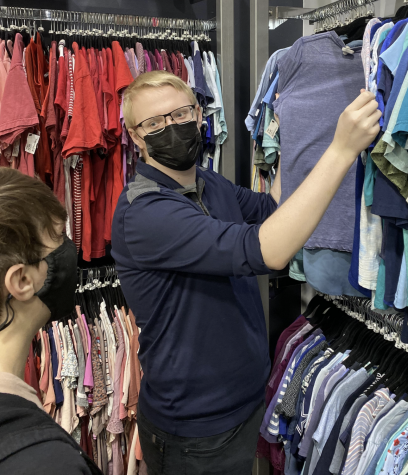 Thrift outfits for each other!
Even if you don't end up buying the outfit, it's never not fun to go and dress up someone else. Find a cute outfit, or a funny one, and laugh as you try on outfits and pose for the other person. This can be combined with the photoshoot idea if you do end up buying the outfits either during the same date or on a future date! This can be done as a pair or a group date. 
Go ice skating!
Group or single date, fun experience to make memories even if no one is good, don't be afraid to get a hot chocolate afterwards. The Allen Event Center ice rink is open Monday through Friday, during free skate times. It is $5 entry, and $3 skate rental. A fun place to hold gloved hands with your partner, or to laugh as your friends and date fall!  
Have a presentation night!
Everyone makes a presentation, preferably a group date. Everyone gets on Zoom and has a presentation night on a topic in  which they are interested.  
Have fun and be safe on your dates!
Leave a Comment
About the Contributor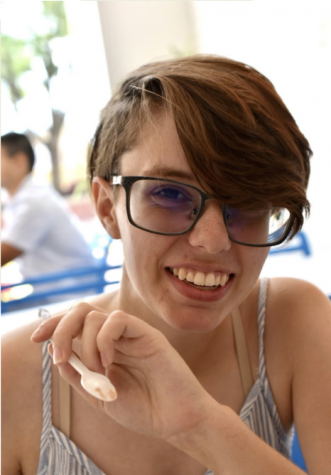 Paige James, Social Media and Website Manager
Paige James loves to read, write, and is passionate about listening to and playing music. She wants to major in Communications and Media in college.