Allen Eagle Run: Covid Edition
The 2021 Allen Eagle Run will be virtual this year due to the COVID-19 pandemic. 
"We've seen other things get canceled or postponed, we were very fortunate to not have to cancel this event, but we're offering it in a different way," Stacy Polk, Eagle Run director said. 
The run will be offered over a five-day period where participants are free to run or walk their category any time. 
"We have a course that starts and stops at Allen High School and that is outlined for everybody to use or you can walk it in the neighborhood that you live in or go over to walk with family or friends that live nearby," Polk said. "So it really just opens up more opportunities and allows people to participate in a way that people are most comfortable with this year."
The run funds senior scholarships for the class of 2022 and classroom grants for the 2021-22 school year. 
"Obviously if the run doesn't do as well as it has over the past 12 years, we just have less money to give out. So I'm hoping people will still sign up, and go out," Polk said. 
The run raised $75,000 last year along with $24,000 also being sent for campus scholarships. 
"$5 of every registration goes back to the campus that you choose when you're registering," Polk said. "So if somebody said you know I've got a high schooler and a kid over at Curtis Middle School, they can give credit to the high school for one kid and Curtis Middle School for the other and each of those campuses receive five dollars."
Polk hopes to go back to a normal race for next year but a virtual option may continue. 
"I definitely think there's an opportunity to continue to offer a virtual option. You know if you have  family that lives in a different city or state, they could participate in the same Eagle Run with their grandkids and do it virtually," Polk said. "But there's nothing quite like coming together as a community and doing something all together."
The Allen Eagle Run will be from 8 a.m. February 27 through 7 p.m. March 3. Participants can use the Racejoy app to see the course and record their progress. More information is available at http://www.alleneaglerun.org.
Leave a Comment
About the Contributor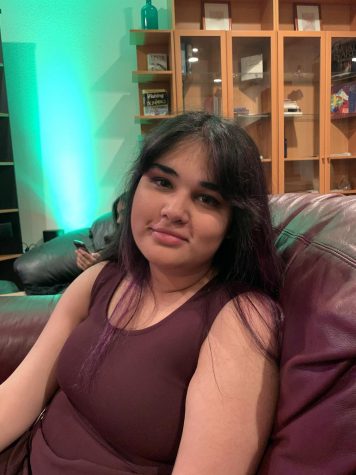 Khushboo Amarnani, Editor-in-Chief
Senior Khushboo Amarnani spends her time overthinking and spending way too much money on books and food. She hopes to move to see the world and help people...