Democracy's Darkest Day: Inside the Capitol Riots
For the first time since the War of 1812, controlled areas of the U.S. Capitol building were breached on January 6, 2021. The U.S. House of Representatives was, at the time, in the process of certifying the electoral votes to confirm Joseph R. Biden as the 46th president of the United States. 
Alleged pro-Trump rioters stormed the Capitol after President Trump's 'Save America' rally. What started out as a cut and dried protest of the election results quickly turned violent as some citizens participating began to encroach on Capitol property. Video and images from CNN, NPR, and The New York Times show these individuals breaking windows and entering unauthorized areas of the building freely.
Rioters roamed the rotunda, causing damage to the Capitol, and a group broke into House Speaker Nancy Pelosi's office. Richard Barnett, who has since been arrested and charged, sat with his feet on Speaker Pelosi's desk and stole an envelope from her office. A man has also been arrested and charged for stealing Speaker Pelosi's lectern. Another intruder was seen and captured on camera bearing the Confederate flag, which has never before in history flown in the nation's Capitol building. The would-be insurrectionists tried but ultimately failed to break into House chambers where legislators were conducting the vote certification.   
As rioters pushed closer to House chambers, lawmakers and pool reporters in the House chambers were told to "Grab the gas masks under your seats and be ready to put them on," while armed security barricaded the chamber doors and subsequently escorted lawmakers to safety. 
"What you get to see is how easy it is to go from a protest to escalate into violence," AP government teacher Keith Hyatt said. "And even if it's a small group, it would destroy the message of what the original protest started for."
Congress went on to certify Joseph R. Biden's win over President Donald Trump later that night. President-elect Biden will be inaugurated on Jan 20. Members of Congress and world leaders around the globe have condemned the attacks. Senate Majority Leader Mitch McConnell called the attacks a "failed attempt to obstruct the Congress," and said that "this failed insurrection only underscores how crucial the task before us is for our Republic."
Five people have been killed as a result of the riots, including Capitol Police Officer Brian D. Sicnick, who died after he sustained injuries from the riots. At least 56 officers have been injured, and there is an unknown amount of rioters that have been injured. 
In the aftermath of the riots, the House of Representatives has impeached the sitting president for his role in inciting the insurrection at his rally, with the impeachment trial moving on to the Senate. 
This has been called an 'assault on democracy' by Joe Biden and others. AHS students also had opinions on the issue. 
"At first I thought it was kind of scary to think that something like that could happen here in America," sophomore Matthew Frias said. "I don't know what's going to happen next, but from what I've heard there might be more riots coming in the future."
"I wasn't surprised. With how last year went, I kind of figured this year would start off the same way with how last year left off," senior Lyanna Carlile said. "No one was happy with anything. Either way, there was going to be something that happened, and I figured that the people who supported Trump in that way would have done something."
When asked about how she felt about the Capitol riots, senior Jasmin Perillo said, "I think it was very stupid, because it's a bunch of Trump supporters were mad because Trump [won't] be president anymore." 
The FBI is currently investigating the attacks and has posted a request for the public's help.
Leave a Comment
About the Contributors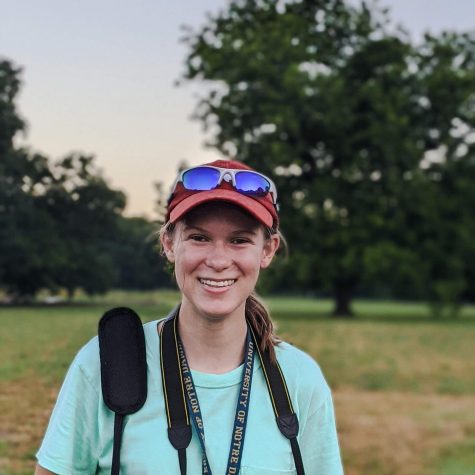 Meghan Holloran, News & Commentary Editor
Senior Meghan Holloran loves music and anything Lorde. She enjoys playing video games in her spare time and taking photos. She is a member of UNICEF and...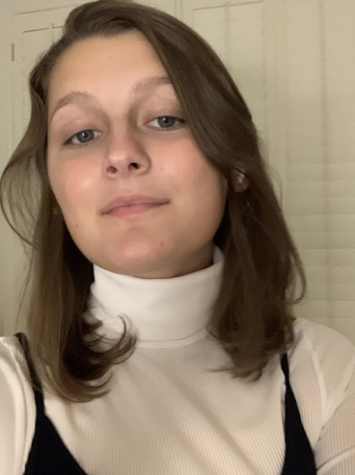 Lillian Arnold, Editor-in-Chief
Lilly's interests include writing and watching movies! She loves to create stories and characters, and plans on majoring in English to become a teacher,...