Anthony Davis' Legacy Potential is Now in the Foreground
In Anthony Davis' monster NBA Finals debut scoring 34 points, three blocks and nine rebounds, and an historic playoff run averaging 27.7 points, 9.7 rebounds 3.5 assists – it's fair to ask again: how good can Anthony Davis be?
We have all seen how good Davis has been in the playoffs throughout his career (when he can get to the playoffs). In his brief playoff career with the New Orleans Pelicans, Davis posted an astronomical stat line of  30.5 points, 12.7 rebounds, 1.8 steals, and 2.5 blocks. He has been a nuclear weapon. The question always was: would it translate to postseason success? After his run with the Lakers, there is no question anymore.
"Had he not won with the Lakers, I think he'd be passed as someone who was great but never won anything," Senior Tommy Gove said. "People value winning so much nowadays and I think I think it will benefit him greatly down the road when it comes to his legacy especially because I don't think he is done winning."
It is time to acknowledge that Davis is becoming one of the most complete all-around basketball players ever. Anthony Davis is cut from the same ilk of Kevin Garnett, David Robinson, and his peer – Giannis Antetokounmpo. Historically, these dominant big men have been undervalued because of their slight shortcomings as a team's "number one" option. Their offensive games are not at the level of the game's most dynamic offensive players such as Michael Jordan, Lebron James or even Dirk Nowitzki — but they are still very good to great. All these big men share similar qualities of versatile offensive games that provide large value for their teams, but each player has their weak points. 
"His legacy changed in that I now think he is in the hall of fame conversation," Senior Tucker Heins said. "Every year he could be defensive player of the year, he's so dominant every year he's played since he was drafted and is the best big man in the league today.
Davis specifically is an absolute work horse as a modern offensive big man. As some have already stated, Anthony Davis is probably the greatest lob finisher in NBA history, and on top of that, Davis might be the best pick-and-roll play finisher ever. With Lebron James – the single greatest game manager basketball has even seen – Davis is able to do what he does best: off-ball scoring. 
The problem previously in Davis' career has been his ability to create his own shot at an elite level. In New Orleans as the number one option, Davis struggled to carry his team even with monster scoring numbers getting to the playoffs two out of seven years with the organization. His outside scoring is average, averaging around 32% for his career, and his ability to handle the ball and score off the dribble is below-average to average. It is easier to focus on his weaknesses when he is the focal point, but as the second option or 1B Davis can truly flourish.
We are too early in Davis' career to try to rank him among the greatest big men ever,with him only playing eight years. But Davis is slowly adding to his impressive resume. It would be hard to predict exactly where he will rank all-time, but as basketball fans we are witnessing a great, great basketball player just entering his prime.
Leave a Comment
About the Contributor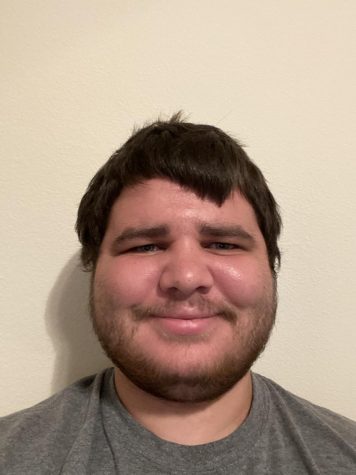 Nicholas Chamness, Sports editor
Nicholas is a big fan of the Chicago Bears, Bulls, and Cubs. He likes to play basketball with his friends and also likes to play video games