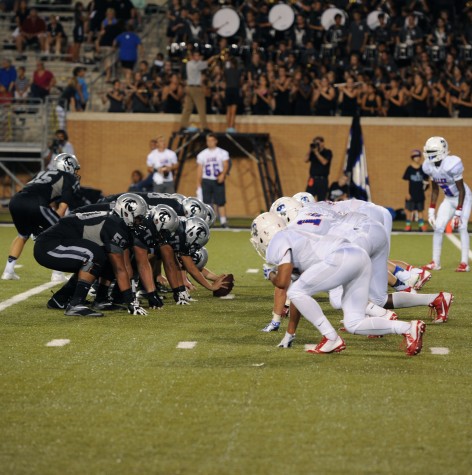 Jackson Stone , Staffer
Quarterback- Connor Smith The job of the quarterback can be complicated, learning plays and leading the offense is the ultimate goal. "Every week to prepare we watch film on the other team to formulate... Read More »
September 25, 2014 • 0 comments
View All »
Katie Allen , Staffer
By the end of senior year, many high school students have had a job at some point. Some jobs are great, some are not and others are just plain awful. With so many jobs to choose from in the Allen area,... Read More »
September 29, 2014 • 0 comments
September 25, 2014
September 25, 2014
September 25, 2014
View All »
Advertisement - SNO Ad Network
Upcoming Games
Volleyball vs. Plano
Fri, Oct 03
6 p.m.
Plano
Swimming and Diving vs.
Sat, Oct 04
3.00 p.m.
The Colony
Football vs. Lewisville
Sat, Oct 04
1:00 p.m.
Kimbrough Stadium, Plano
Cross Country vs.
Sat, Oct 04
8:00 a.m.
Jesuit- Norbuck Park, Dallas
Tennis vs. Plano East
Tue, Oct 07
4:00 p.m.
Allen
Tennis vs. Jesuit
Fri, Oct 10
3:00 p.m.
Allen
Football vs. Hebron
Fri, Oct 10
7:30 p.m.
Hawk Stadium, Carrolton

Click on any sport above to see a full schedule for that sport.
Polls

Loading ...